Gift set
The Gift of Strong and Healthy Hair - Boost & Stimulate Set
---
This award-winning range works in harmony to stimulate follicles, cultivate growth and optimise the dermatological condition of the scalp.  Featuring our star product, the Follicle Boost Density Serum, this regime can be used once or twice a week as a ritual to deliver the nourishment your scalp and hair follicles need for stronger, thicker hair.

Steps in the Boost & Stimulate Regime:

Stimulate: Nourish and Stimulate Scalp Mask

Boost: Follicle Boost Hair Density Serum

Energise: Heal and Energise Jade Comb
What's inside?
| How it works | The Little Princess Trust | Limited-edition Design

---
This Gift Set contains:
Nourish and Stimulate Scalp Mask 100g (RRP £53)
Follicle Boost Hair Density Serum 50ml (RRP £83)
Heal and Energise Jade Comb (RRP £39)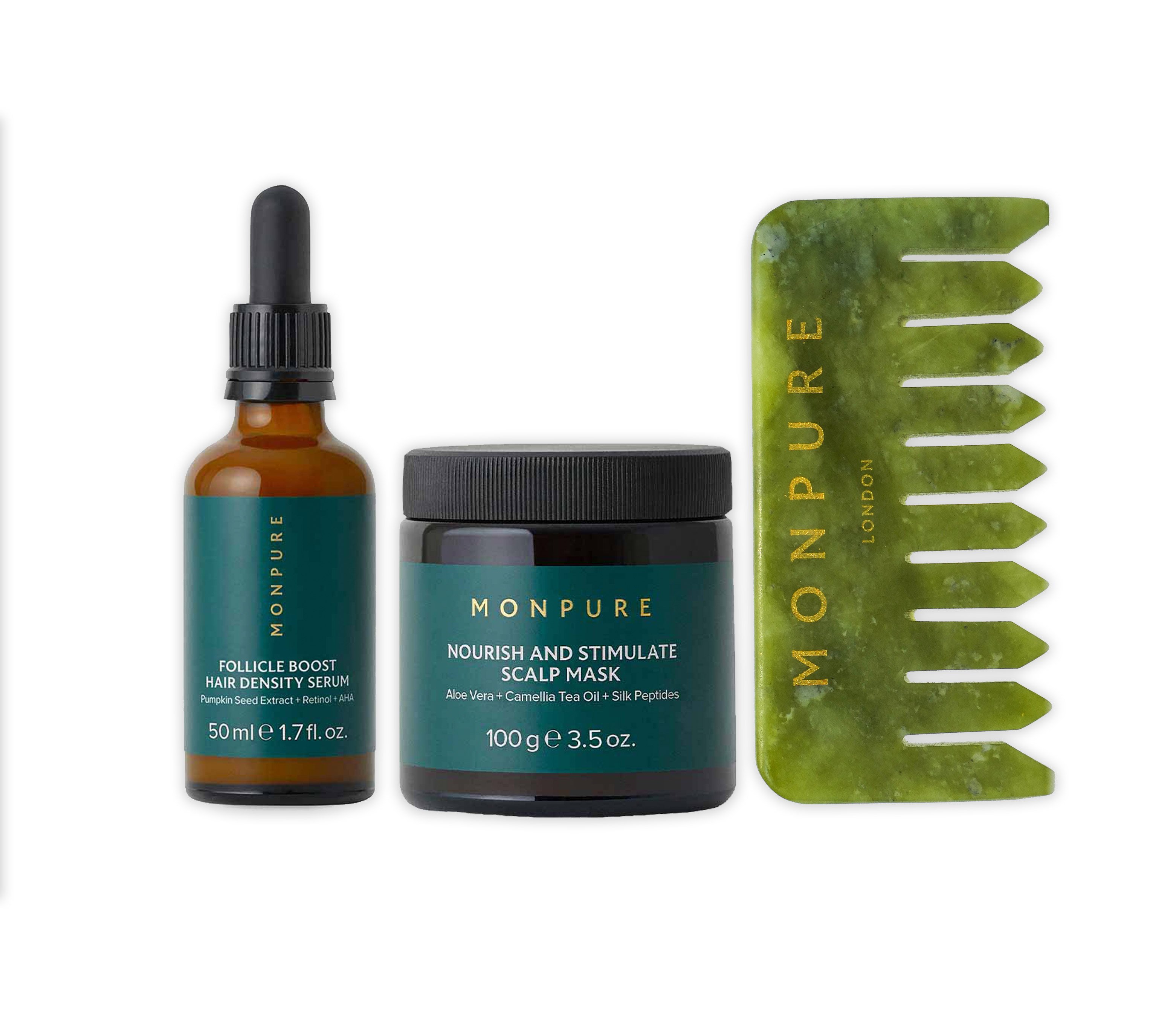 Step 1: Stimulate
Our Nourish and Stimulate Scalp Mask works to improve scalp health by 'feeding' hair follicles and skin cells with essential vitamins and nutrients. This unique formula works to stimulates scalp and hair follicles whilst hydrating and relieving of any scalp discomfort. A healthy dermatological condition of the scalp positively impacts the natural growth and retention of hair
Step 2: Boost
The Follicle Boost Hair Density Serum works to stimulate the scalp, improve cell turnover and can help prevent hair loss and thinning – while actively promoting thicker, fuller hair. This pioneering formula supports the hair growth phase and slows the shedding phase. Safe for pregnant and breastfeeding women.
Step 3: Energise
Used daily, this exquisite Heal and Energise Jade Comb helps to relieve tension in the scalp, stimulate hair follicles and detangle hair. Inspired by the centuries-old Chinese health ritual of 'combing therapy', combing the scalp stimulates meridian channels that run throughout the body, helping to regulate mood, improve blood circulation and promote positive energy
Learn how to give yourself a scalp massage with the comb here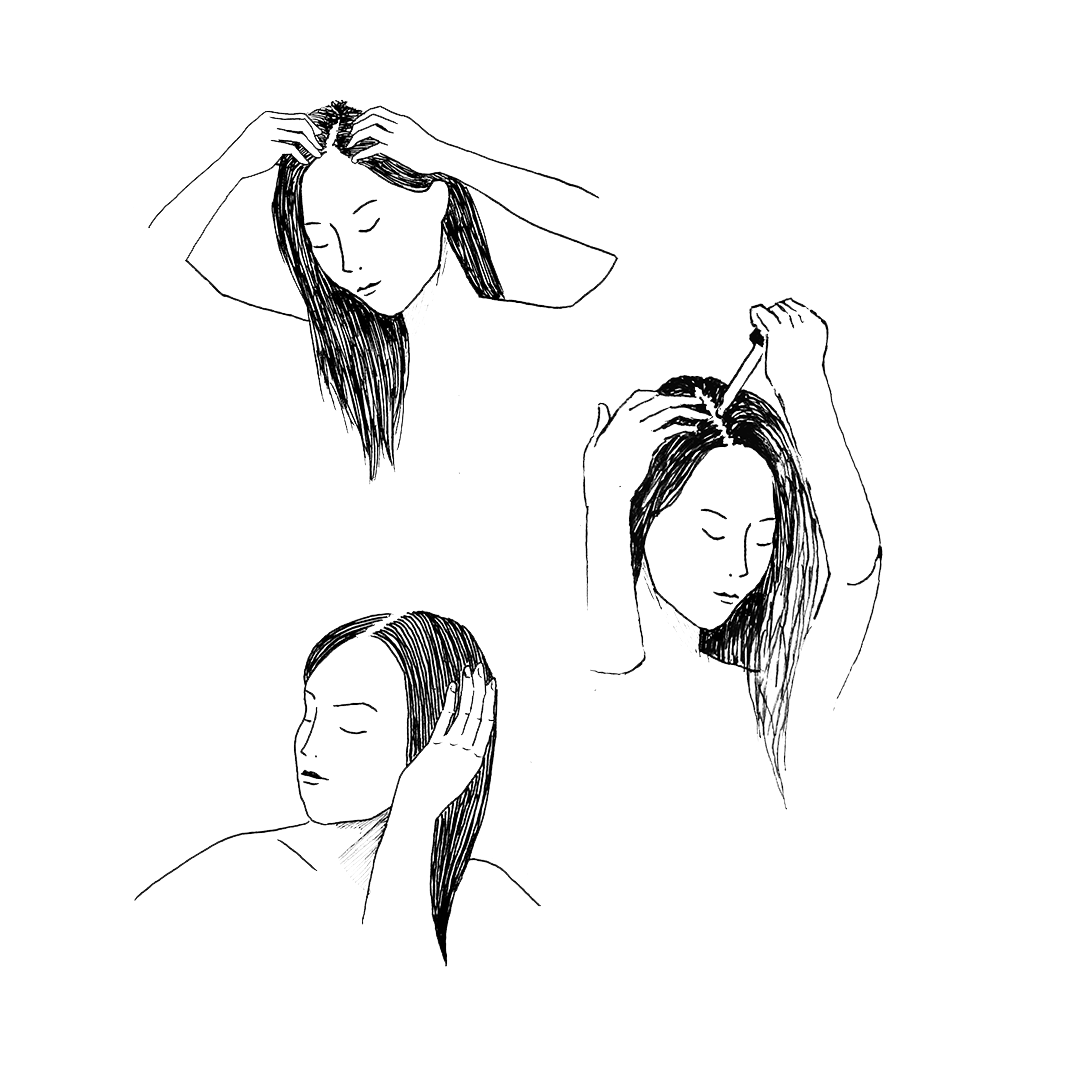 For every limited edition gift set sold, MONPURE will donate 15% of profits to The Little Princess Trust Charity. This is an incredibly inspiring charity very close to our hearts at MONPURE. Their mission is to give Hair and Hope to children and young people who have experienced hair loss due to illness, by providing wigs and funding vital research into childhood cancers.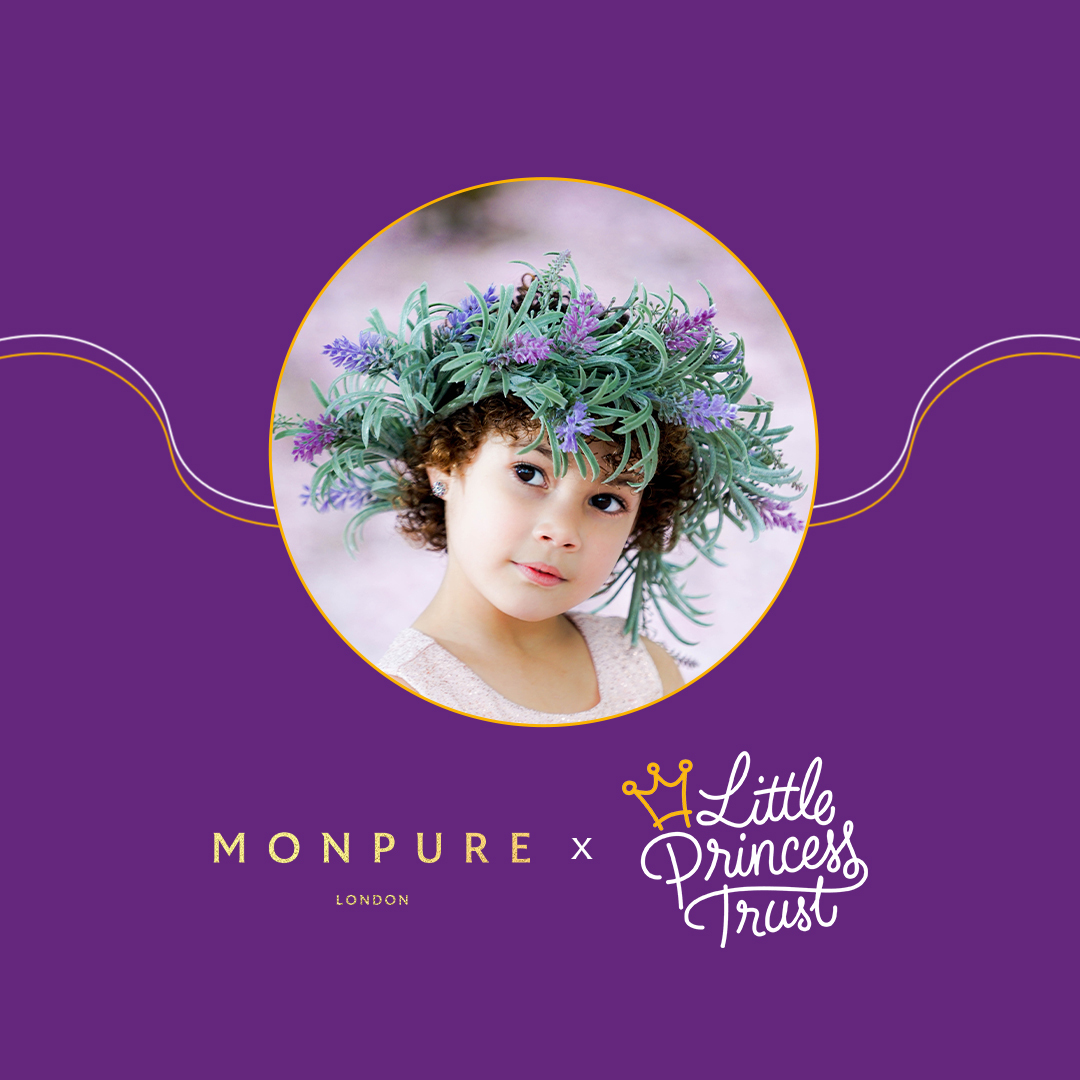 MONPURE created this limited edition gift box in collaboration with London-based watercolour artist and entrepreneur, Bianca Timotheo. Bianca's art showcases colourful strands of stars and nebulae intertwined in the sky that represent the hope, inspiration, shine and wonder that is fostered by the Little Princess Trust.
"After a 10 year hiatus from painting, my resurgence started with watercolours and my first artwork then was a galaxy. Not the usual subtle watercolour technique, it was bright and vibrant, which became my signature-style. It represents my aspirations as a child and how we should never let go of our sense of wonder to pursue our dreams. Let children never forget this." - Bianca Timotheo