Shampoo
Strengthening Silk Protein Shampoo
---
Our Strengthening Silk Protein Shampoo effectively lifts away dirt and debris without stripping the scalp and hair of moisture. Vegan silk peptides create a breathable 'second skin' on both the scalp and hair, protecting (by more than 35%) against the effects of pollution, irritants and bacteria, all of which are known to compromise hair colour. It will fill your bathroom with a happy herbal fragrance and gives hair body and bounce, without feeling weighed down.

Description
| Ingredient Science | How to use | Results | Editor Reviews & Awards | Ingredients

---
If you tend to shy away from shampoo for fear of a dry scalp and frizzy strands, our Strengthening Silk Protein Shampoo is the refreshing antidote to everything that has gone before. It may not foam as much as other varieties, but this means it won't leave hair dry and brittle either. Its star ingredients include coconut-derived cleansing agents that are of 100% natural origin, together with hydrating aloe vera and strengthening vegan silk peptides. aloe vera, as well as keratin to help fortify frail strands, while special vegan silk peptides strengthen and nourish both the hair and scalp. Not only does it fill your bathroom with a happy herbal fragrance (as opposed to your typical floral fug) it gives hair body and bounce, without feeling weighed down. Also free from parabens and sulphates. We recommend using our Strengthening Essence-Conditioner straight afterwards for an extra moisture boost.
Aloe Vera
You might already be familiar with this ingredient as a popular after-sun or sunburn remedy. It's a succulent plant that grows in arid landscapes around the world and is full of what's known as polysaccharides which are famous for their hydrating and anti-inflammatory powers (so it's a hero for issues like irritation, itching and dryness).
Keratin
This is a protein naturally found in the hair, otherwise known as the building blocks of the hair strand (basically the more protein it has, the stronger it will be). Ideal for boosting shine, fortifying fine hair and rebuilding damaged follicles, it also helps protect hair from future breakages.
Silk Peptides
Silkgel is a pioneering new vegan alternative to regular silk peptides, providing a "second skin" effect to the scalp and hair follicles. Produced via a process of fermenting plant starch, it's been clinically proven to not only repair fragile or damaged hair strands, but also protect the hair and scalp from harmful pollutants as well as bacterial adhesion.
1. Apply on damp hair and scalp.
2. Use a walnut-sized amount (longer, thicker hair might need slightly more) and massage into the scalp, working through to the ends of the hair.
3. Repeat and rinse thoroughly.
4. Follow up with our Strengthening Essence-Conditioner.
Caution: In case of eye contact, immediately wash out with water for several minutes, holding the eye open. Seek medical attention if irritation persists.
In an independent user trial, 100 men and women tested our Strengthening Silk Protein Shampoo for a four-week period. Here's what they said:
87%

agreed that their scalp felt more balanced

87%

noticed less hair fall*

85%

agreed that their scalp felt less itchy

80%

agreed that their hair felt noticeably stronger*

85%

of users agreed that their hair felt fuller




93%

would continue using this product after the trial ended*



*Independent results observed when using the Strengthening Silk Protein Shampoo and Strengthening-Essence conditioner together. Source: Good Housekeeping 'Tried and Tested Award' 2020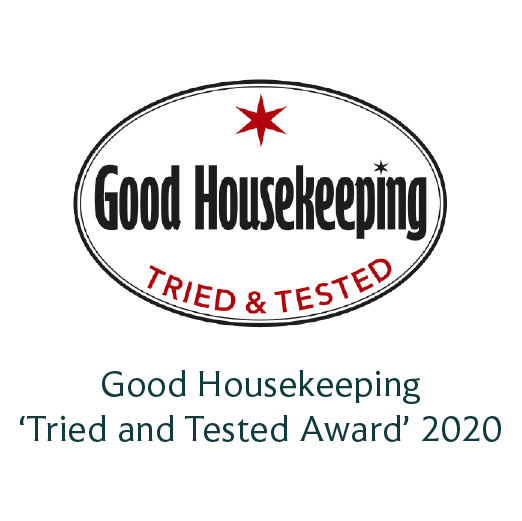 GOOD HOUSEKEEPING INSTITUTE WINNER 2021
Best anti-breakage shampoo
The top-scorer for anti-breakage, 87% of testers noticed less hair fallout and 80% said hair felt noticeably stronger. Hair also felt softer after use, making it easier to detangle and style, while those with natural curls saw a reduction in flyaways. An impressive 93% said they would continue to use these products after the trial.
How this was tested by Good Housekeeping Institute:
500 testers, with self-diagnosed mild to extreme hair loss or thinning, received a shampoo and conditioner set to trial for one month. The products aimed to correct one of the three main causes of hair loss: anti-breakage, hair-thickening and root- or scalp-stimulation.
Testers made a note of any differences they saw to their scalp and hair condition over the trial period, as well as how hair felt after each wash. The panel included women with a range of hair types, from straight to afro hair.
In the GHI lab, they also assessed anti-breakage shampoos by combing through hair switches that were treated with the product(s) and comparing them to untreated hair switches. The easier the treated switches were to comb, the less risk of hair breakages and fall out in real life.
Monpure London excelled in all the categories above.
Aqua, Cocamidopropyl Betaine, Lauryl Glucoside, Decyl Glucoside, Coco-Glucoside, Aloe Barbadensis Leaf Juice, Glycerin, Hydrolyzed Keratin, Polysorbate 80, Sodium Lactate, Polyquaternium-7, Propylene Glycol, Cetrimonium Chloride, PEG-40 Hydrogenated Castor Oil, Argania Spinosa (Argan) Kernel Oil, Panthenol (Pro Vitamin B5), Xanthan Gum, Lavandula Angustifolia (Lavender) Oil, Citrus Paradisi (Grapefruit) Peel Oil, Rosmarinus Officinalis (Rosemary) Leaf Oil, SR-Spider Polypeptide-1 (Vegan Silk Peptides), Sodium Benzoate, Vinegar (Apple Cider), Tetrasodium EDTA, Ascorbic Acid (Vitamin C), 1,2-Hexanediol, Caprylyl Glycol, Linalool, Limonene.