Gift set
The Gift of Strong and Healthy Hair - The Foundations Set
---
This award-winning range works in harmony to strengthen and fortify the scalp and hair from root to tip, as well as optimise the dermatological condition of the scalp, as the foundation of strong and healthy hair.
Steps in The Foundations Regime

Exfoliate:  Clarifying Scalp Scrub

Cleanse: Strengthening Silk Protein Shampoo

Condition: Strengthening Essence-Conditioner

Protect: Protect Silk Scrunchie Trio
What's inside?
| How it works | The Little Princess Trust | Limited-edition Design

---
This Gift Set contains:
Clarifying Scalp Scrub 90g (RRP £48)
Strengthening Silk Protein Shampoo 250ml (RRP £36)
Strengthening Essence-Conditioner 250ml (RRP £36)
Pure Silk Scrunchie Trio (RRP £23.50)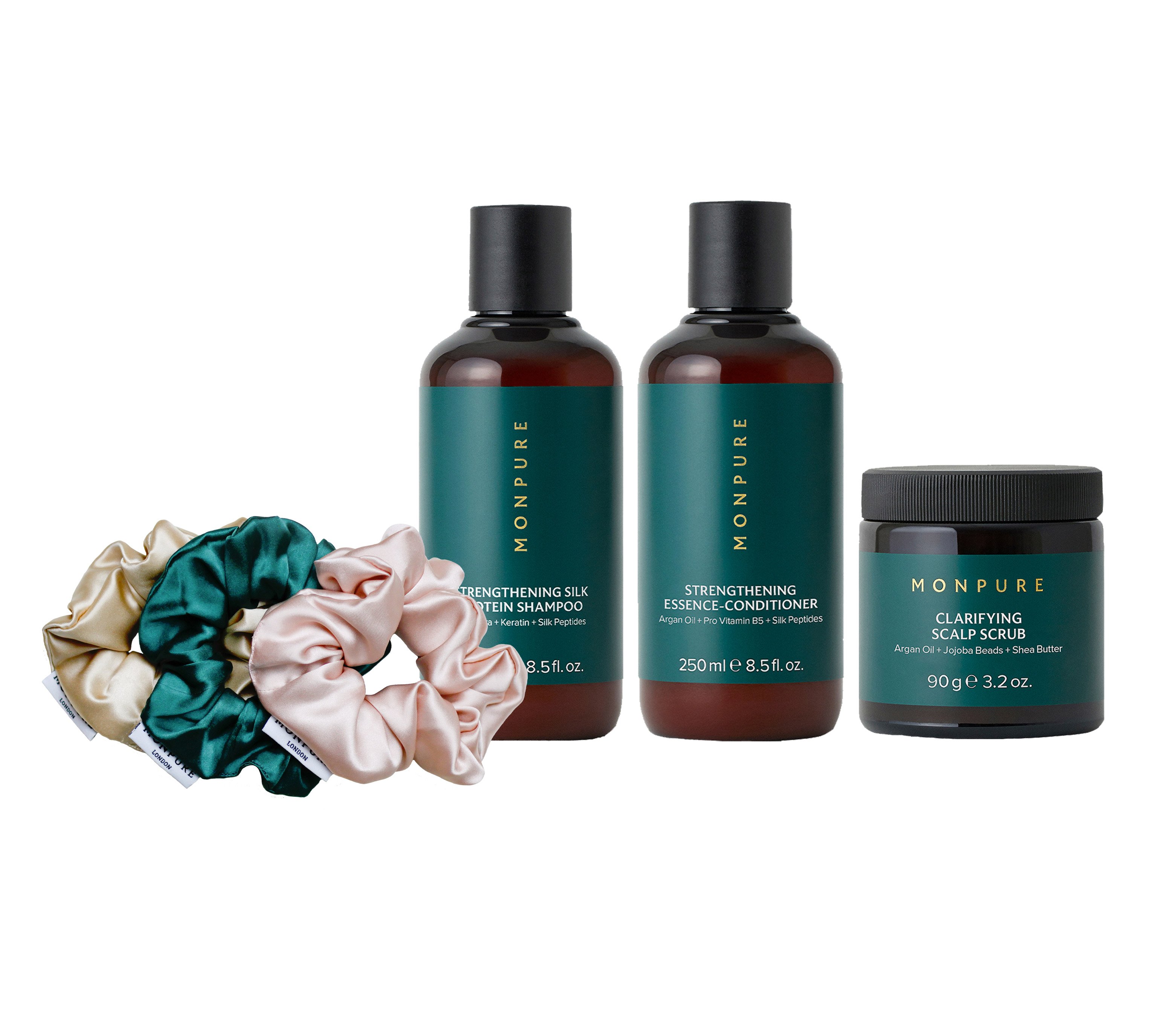 Step 1: Exfoliate
Scalp exfolliation has been a neglected step in our haircare for far too long. Just like we exfoliate our face, scalp exfolation is important to maintain a healthy dermatologiatical condition for the scalp and brings our scalp back to balance with continued use.
Our Clarifying Scalp Scrub exfoliates away build-up, sweat and dead skin cells while rejuvenating the scalp-skin and unclogging the hair follicles. The biodegradable Jojoba Beads can also gently remove flakes caused by Dandruff, Psoriasis and Eczema
Step 2: Cleanse
Our Strengthening Silk Protein Shampoo strengthens the structure of hair strands, preventing fine hair from breakages and splitting. Keratin rebuilds strength and shine, Vegan silk peptides repair damaged hair by 72% and create a breathable 'second skin' protecting the scalp and hair. For fuller, healthier hair with every wash
Step 3: Condition
Designed for the strands, follicles and scalp, our Strengthening Essence-Conditioner is an ultra-lightweight conditioning 'essence' that nourishes fine hair without feeling greasy or weighing it down. Vegan Silk Peptides repair the follicles and strands to increase smoothness and shine. Argan oil improves hair elasticity preventing split ends. Pro Vitamin B5 hydrate and soothes the scalp.
Step 4: Protect
Premium and meticulously crafted, these MONPURE silk scrunchies don't just look exquisite but are designed to be gentle on your fragile hair. Extremely soft on your delicate strands, while keeping your style in place. This high grade 100% Mulberry Silk is known to minimise kinks in your hair and prevent any tangles and other damage.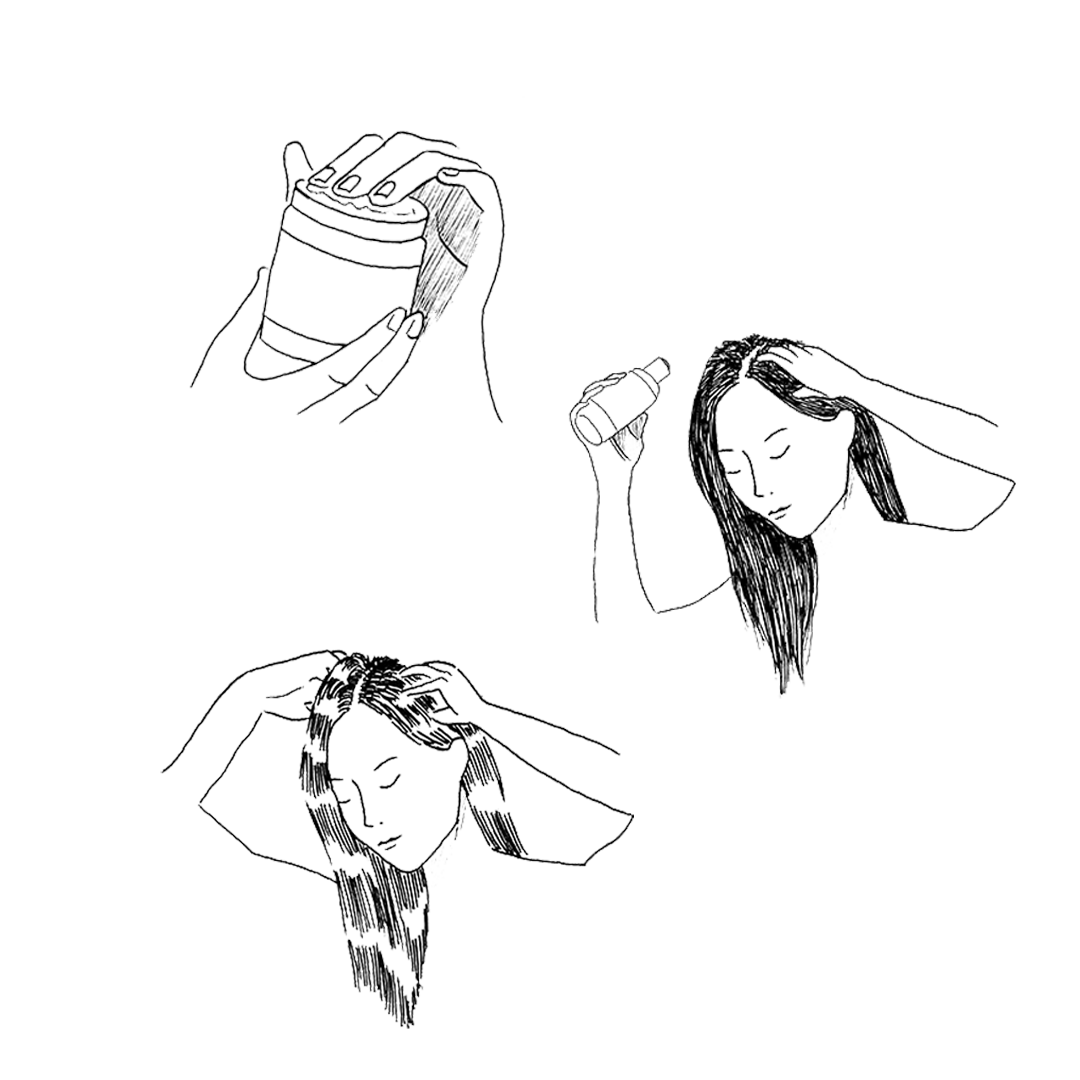 For every limited edition gift set sold, MONPURE will donate 15% of profits to The Little Princess Trust Charity. This is an incredibly inspiring charity very close to our hearts at MONPURE. Their mission is to give Hair and Hope to children and young people who have experienced hair loss due to illness, by providing wigs and funding vital research into childhood cancers.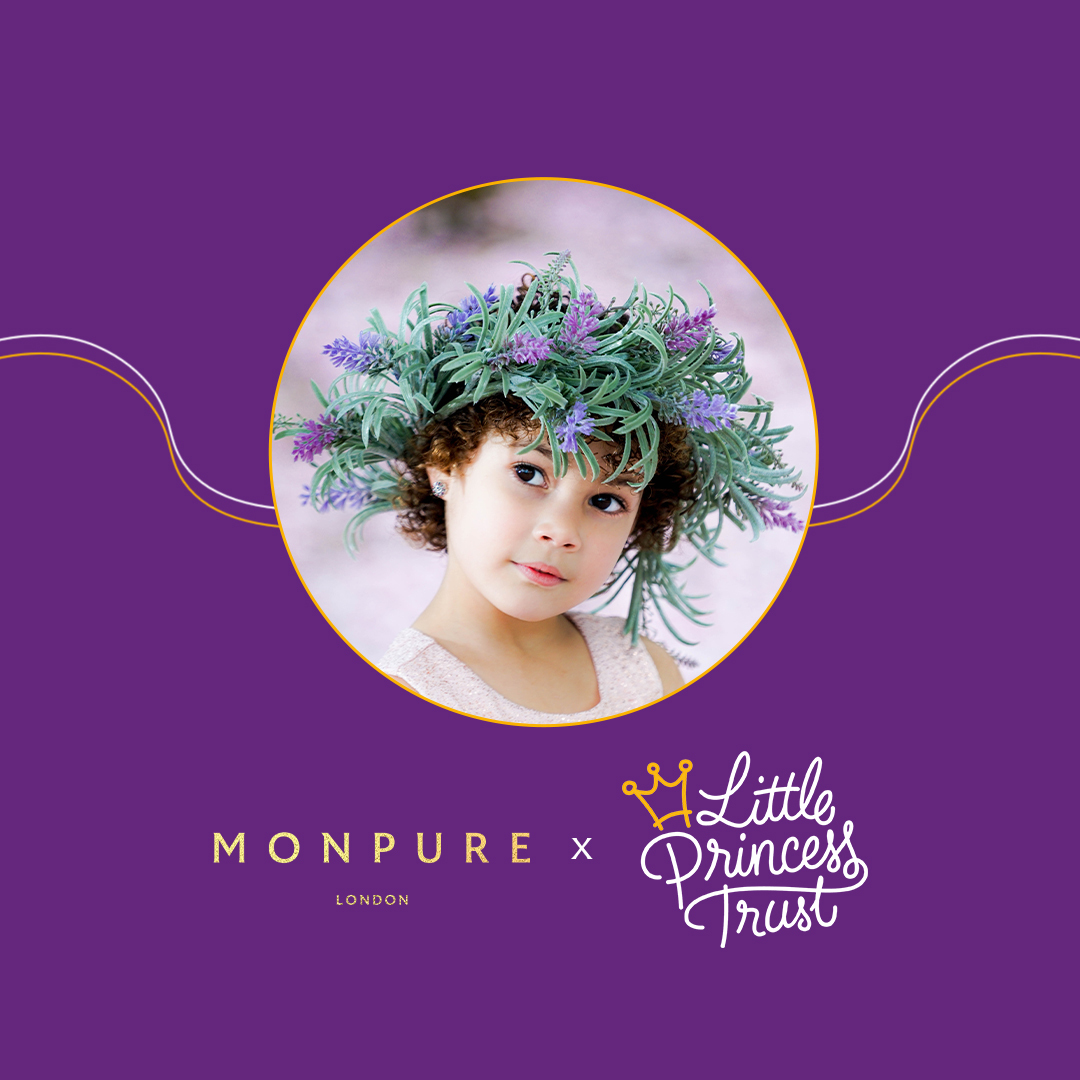 MONPURE created this limited edition gift box in collaboration with London-based watercolour artist and entrepreneur, Bianca Timotheo. Bianca's art showcases colourful strands of stars and nebulae intertwined in the sky that represent the hope, inspiration, shine and wonder that is fostered by the Little Princess Trust.
"After a 10 year hiatus from painting, my resurgence started with watercolours and my first artwork then was a galaxy. Not the usual subtle watercolour technique, it was bright and vibrant, which became my signature-style. It represents my aspirations as a child and how we should never let go of our sense of wonder to pursue our dreams. Let children never forget this." - Bianca Timotheo