Serum
Follicle Boost Hair Density Serum
---
MONPURE's Follicle Boost Hair Density Serum works to stimulate the scalp, improve cell turnover and help prevent hair loss and thinning – while actively promoting thicker, fuller hair growth. The pioneering formula stars a special pumpkin seed extract which has been scientifically proven to help block an enzyme called 5-alpha reductase. This enzyme has been shown to produce a chemical called DHT from testosterone, which causes hair loss. Meanwhile, retinol and lactic acid work to improve cell turnover and remove dead skin and debris that often inhibit hair growth.

Description
| Ingredient Science | How to use | Results | Editor Reviews & Awards | Full Ingredients

---
Who It's For:
For those dealing with hair loss and thinning or want thicker, fuller hair growth. Hair types: fine, straight, wavy, curly and coily.
What It Is:
This pioneering serum stars pumpkin seed extract scientifically proven to prevent hair loss and thinning. It does this by blocking 5-alpha reductase, an enzyme which produces chemicals that can decrease the hair's anagen (growth) phase and cause it to enter its telogen (shedding) phase prematurely. AHAs work to dissolve the 'glue' holding dead skin cells together (the uppermost layer called the 'stratum corneum') as well as get rid of dirt and debris at a microscopic level. This unclogs the hair follicles, so that hair growth isn't inhibited. These AHAs also lower the skin's pH level from 5.5 to 3, which causes it to send a message to the lower layers (the dermis) to kickstart the production of healthy new cells. The retinyl palmitate is a gentle form of retinol that works to speed up cell turnover, so that the serum's other active ingredients such as pumpkin seed extract can be absorbed better and stimulate the scalp more effectively. The result? Healthier hair growth – and thicker, fuller hair at that!
Suitable For:
Pregnant and breastfeeding women, vegans and vegetarians, colour-treated, keratin treated, chemically-treated, and relaxed hair.
What It Does:
Prevents hair loss and thinning. Stimulates the scalp by nourishing the hair follicles with nutrient-rich vitamins and improves cell turnover, for healthier, fuller hair growth.
AHAs

AHAs are widely used in acid toners to exfoliate and renew skin that's dull and prone to congestion and guess what? They can do the same for your scalp, helping to decongest hair follicles and promote healthy cell renewal, creating the perfect environment for healthy hair growth! Lactic acid is one such AHA (any vegans reading this, don't worry – it's not milk-derived!), which is gentle on the skin, which is why it stars in this serum.

Pumpkin Seed Extract

Pumpkin seed extract is a gentle yet highly effective ingredient for treating and preventing hair loss. One of the androgens responsible for female pattern hair loss is Dihydrotestosterone (DHT), a byproduct of testosterone – which increases as women get older). DHT contributes to hair loss on the scalp, shrinking the hair follicle's anagen (growth) phase and prolonging the telogen (shedding) phase. 5-alpha reductase is the enzyme responsible for converting 10% of testosterone into DHT – which pumpkin seed extract has been scientifically proven to help block, which is why it makes a real difference when it comes to preventing and treating hair loss.

Retinol

When it comes to delivering visible anti-ageing benefits, its proven track record is off the charts – making it one of the most sought-after ingredients in skincare. In a nutshell: it increases skin cell turnover to make skin more plump and firm, diminishing fine lines and wrinkles. It also smooths and resurfaces, which is why it's a popular treatment for acne and pigmentation scarring.

Recent research has shown that retinoids can work to combat hair loss, helping to decongest hair follicles, as well improving the absorption of other ingredients aimed at boosting hair growth.
| | |
| --- | --- |
| | Apply to a clean, dry or towel-dried scalp. Part hairline in five or more sections from front to back. |
| | Using the dropper, apply just two or three drops per section – a little goes a long way! |
| | Massage in. Do not rinse. Use once per day and increase frequency if needed. |
| | Caution: Avoid contact with eyes. Stop using this product if you develop redness or itching. |
To show you just how effective this serum is, we commissioned an independent user trial with 100 men and women, who tested our Follicle Boost Hair Density Serum for a four-week period. Here's what they said:
84%

said that it would become an essential part of their haircare regime.

75%

agreed that their hair growth was boosted.

76%

agreed that their hair felt thicker.

85%

agreed that their scalp felt healthier.

76%

agreed that they noticed a reduction in hair loss.

84%

agreed that the product had a positive effect on the health and condition of their scalp.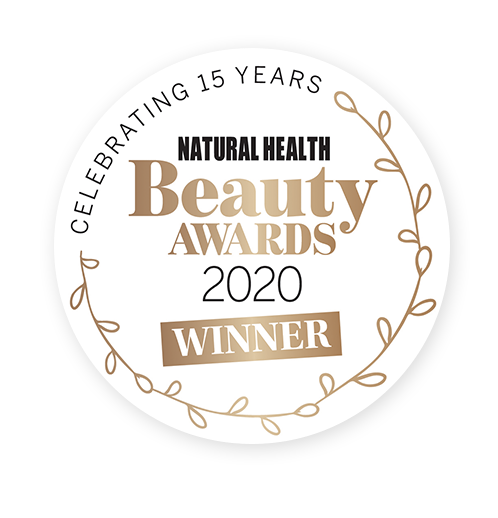 Aqua (Water), Hamamelis Virginiana (Witch Hazel) Water, Glycerin, Carbomer, Retinyl Palmitate (Vitamin A), Lactic Acid, Glycine Soja (Soybean) Oil, Argania Spinosa (Argan) Kernel Oil, Vitis Vinifera (Grape) Seed Oil, Cucurbita Pepo (Pumpkin) Seed Extract, Panthenol (Pro Vitamin B5), Tocopheryl Acetate (Vitamin E), Coffea Arabica Seed Extract, Ascorbic Acid (Vitamin C), Rosmarinus Officinalis (Rosemary) Leaf Oil, SR-Spider Polypeptide-1 (Vegan Silk Peptides), Cymbopogon Schoenanthus Oil, PEG-40 Hydrogenated Castor Oil, Phenoxyethanol, 1,2-Hexanediol, Caprylyl Glycol, Citral, Geraniol, Limonene, Linalool.