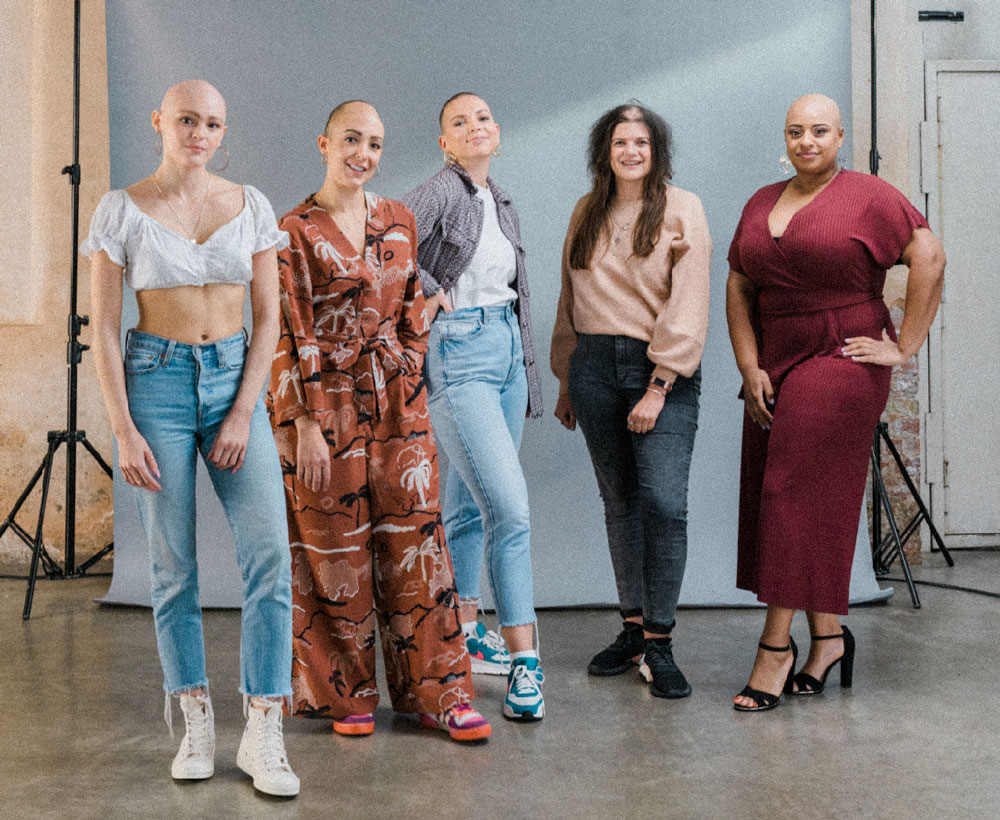 It's Not Just Hair
45%
of women only go through life with a full head of hair
88%
of women with hair loss are suffering because of its negative impact on their daily lives
81%
feel that there is more of a social stigma attached to female hair loss than male
55%
of female hair loss sufferers felt their condition was not taken seriously
Let's break the silence surrounding female hair loss together
Many affected are often told "it's just hair". But for a lot of women, hair is our identity. So experiencing hair loss – be it alopecia, postpartum or even COVID-related hair loss – can impact our mental health and self-esteem, due to the shame and silence surrounding the topic – which doesn't exist as strongly for male hair loss.
MONPURE is the world's first haircare brand to speak openly about this topic. For our new campaign, we asked five incredible women to share their hair loss stories for our feature film #itsnotjusthair. We hope to be a force for change and encourage others to talk about female hair loss more openly – not feel the need to cover up. Because none of us should have to go through female hair loss alone.

Let's break the silence together.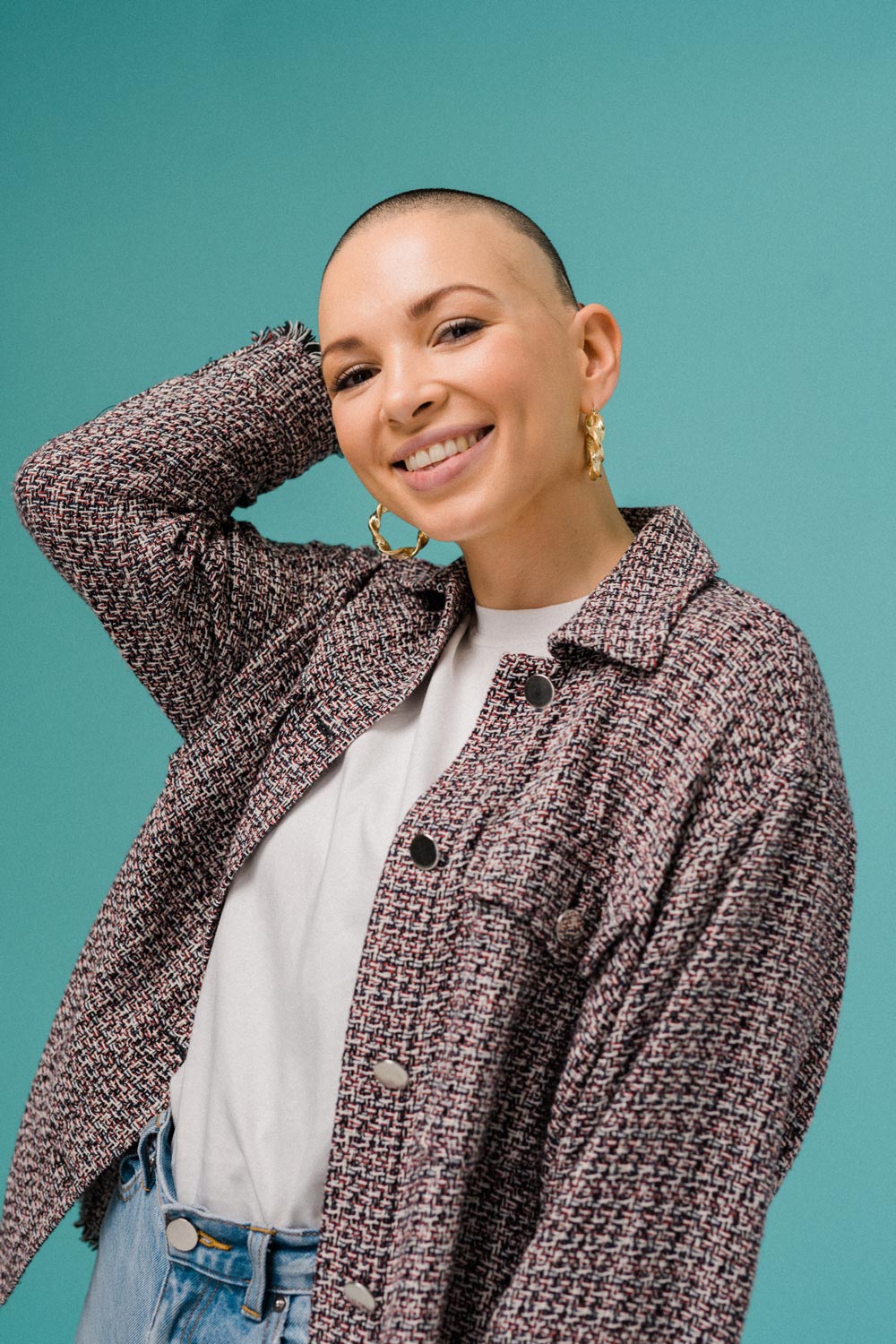 "Before my hair fell out, it was a really big part of who I was. I was so distraught at seeing my hair on the pillow every morning."
"Losing my hair started as the worst thing that ever happened to me, but ended up making me the person I am today."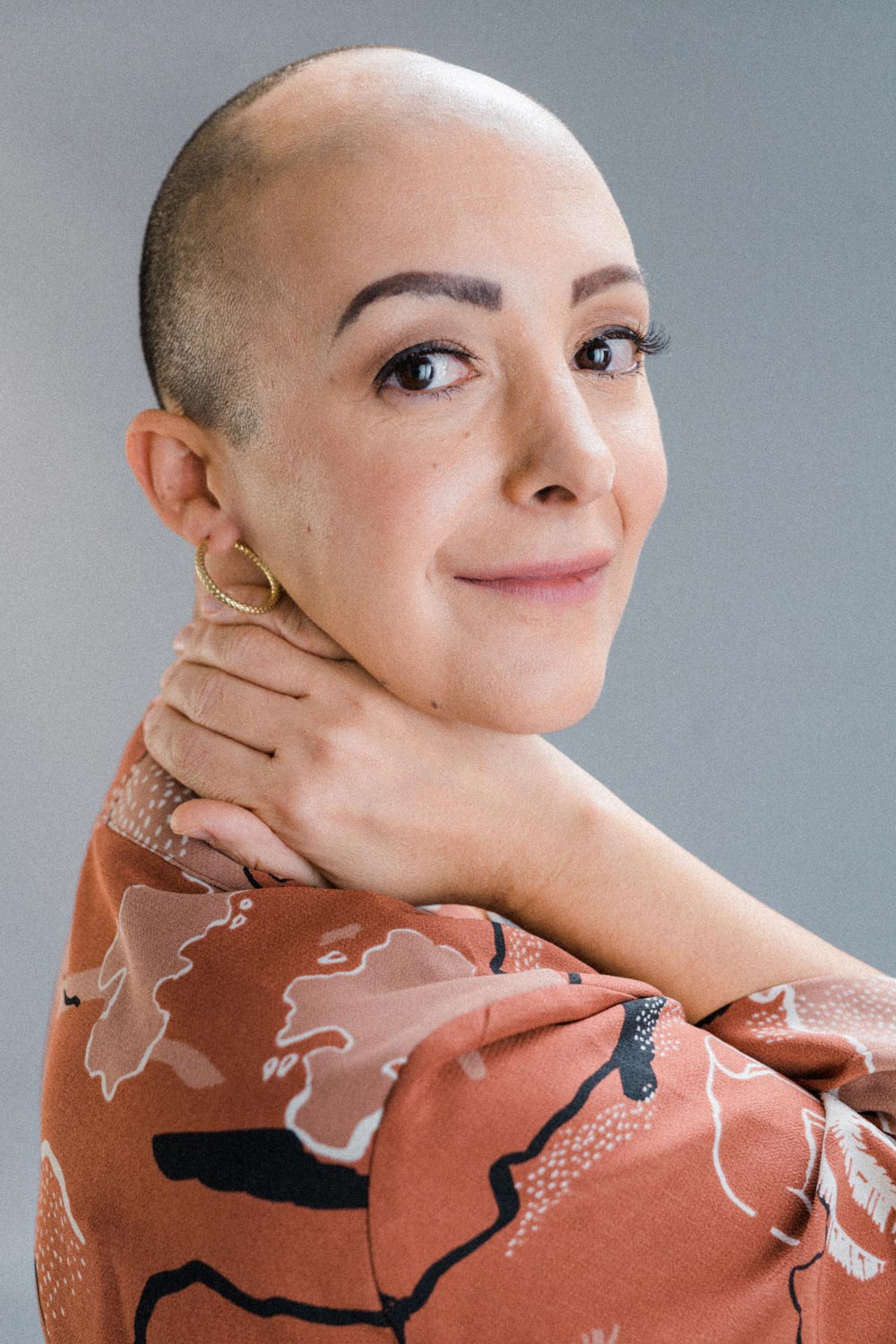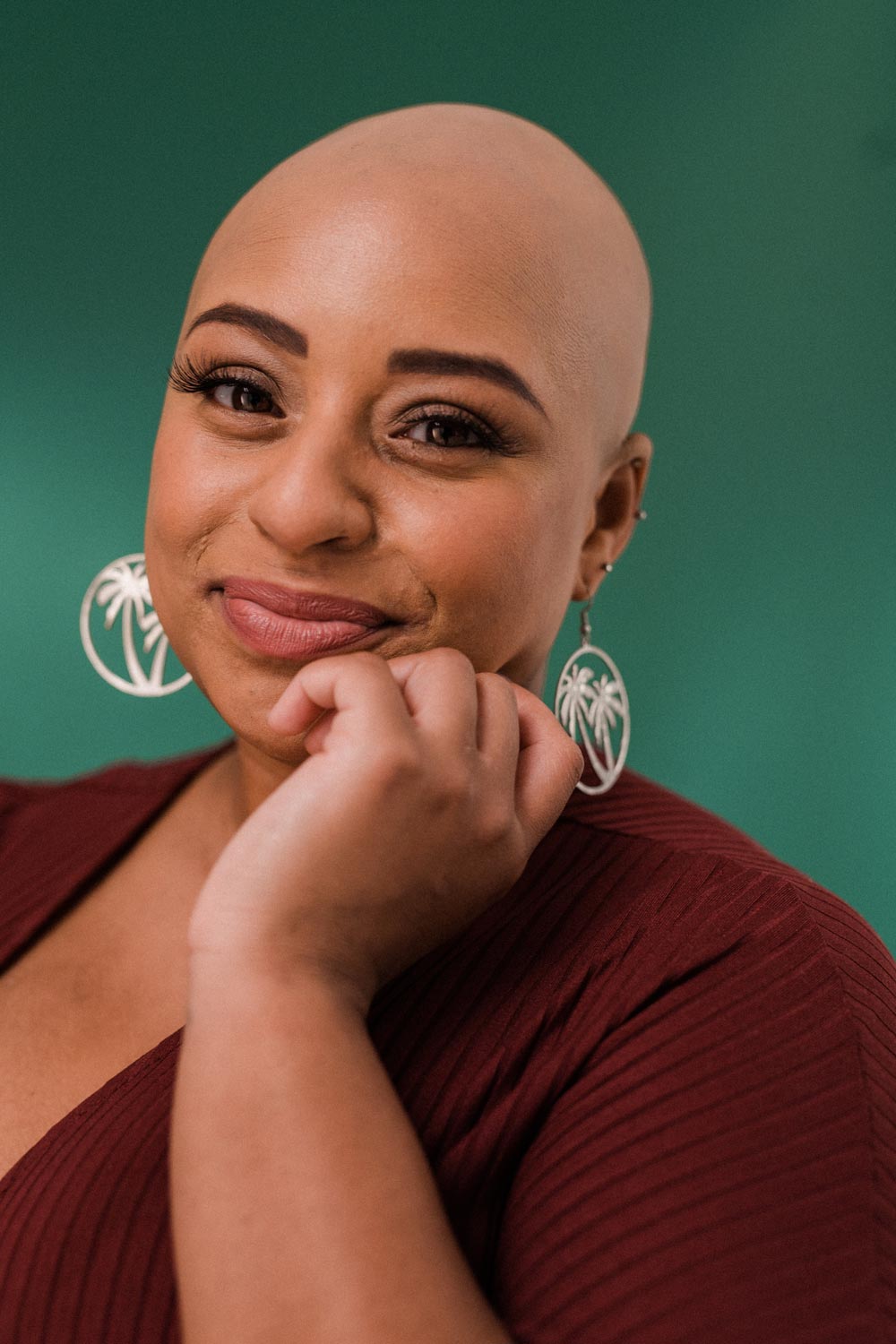 "The beauty world is built upon women with long, flowing locks. If you don't have that, you feel like you don't fit in."
How MONPURE is making a difference
1
Raising awareness and erasing the stigma
Our feature film #ItsNotJustHair explores the impact of female hair loss through the eyes of five women going through it. Narrated entirely by them, we hear their deeply personal accounts of their hair loss journeys as well as their views on how society treats women with this condition. We're the first luxury brand to work with women who are experiencing real hair loss and alopecia and you can even find them on billboards across London! Over the next few months we'll be also be hosting a number of Instagram live events and workshops, where you can meet our experts, celebrity guests and #ItsNotJustHair contributors and ask them your female hair loss-related questions. It's the beginning of a long journey where we hope to change conversations surrounding female hair loss so more women feel supported. We hope you can join us!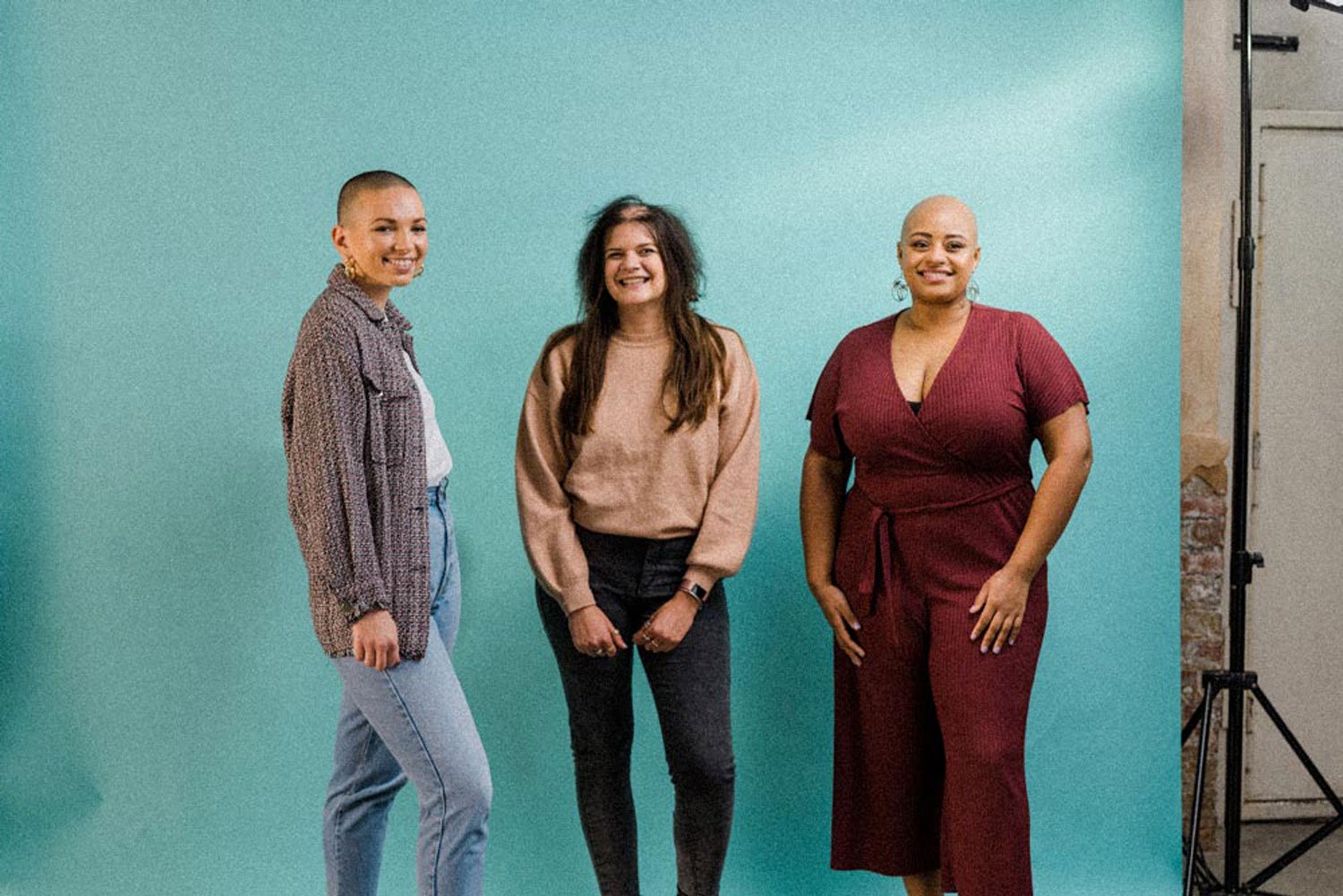 2
Building a support community where everyone with hair loss is welcome
In our content hub, you'll find a comprehensive guide to female hair loss, from its causes and treatments, to how to speak to your GP and how to deal with its emotional repercussions. We are also running a separate support community on Instagram (@itsnotjusthair_), where everyone with hair loss is welcome to share their stories in a safe and understanding space. Here we will be discussing how to deal with hair loss from both a physical and emotional standpoint. You can also always ask our experts or email your questions to experts@monpure.com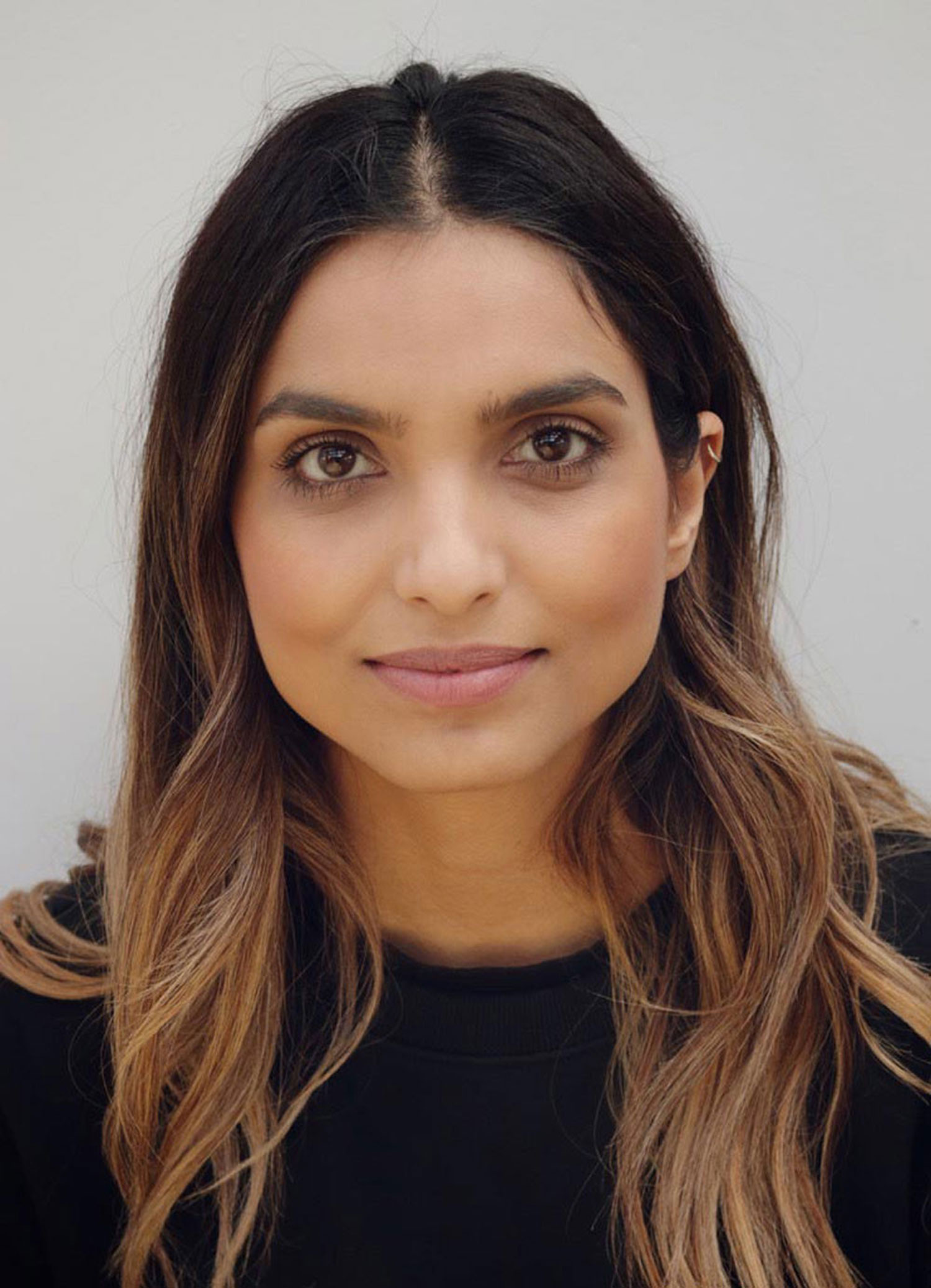 3
Funding vital research with leading universities
It is our mission to be the main innovators in the field of hair loss and thinning, hence we aim to be at the forefront of scientific research. Thinning hair can affect up to 74% of women and a worrying eight million women suffer from hair loss in the UK alone, so it's vital we understand as much as we can about how to prevent and treat it. We are working with academics and scientists who are striving to gain a better understanding of the human hair follicle and the surrounding skin tissues, so that we can get one step closer to solve the challenges surrounding hair loss and thinning – a world first for a haircare brand.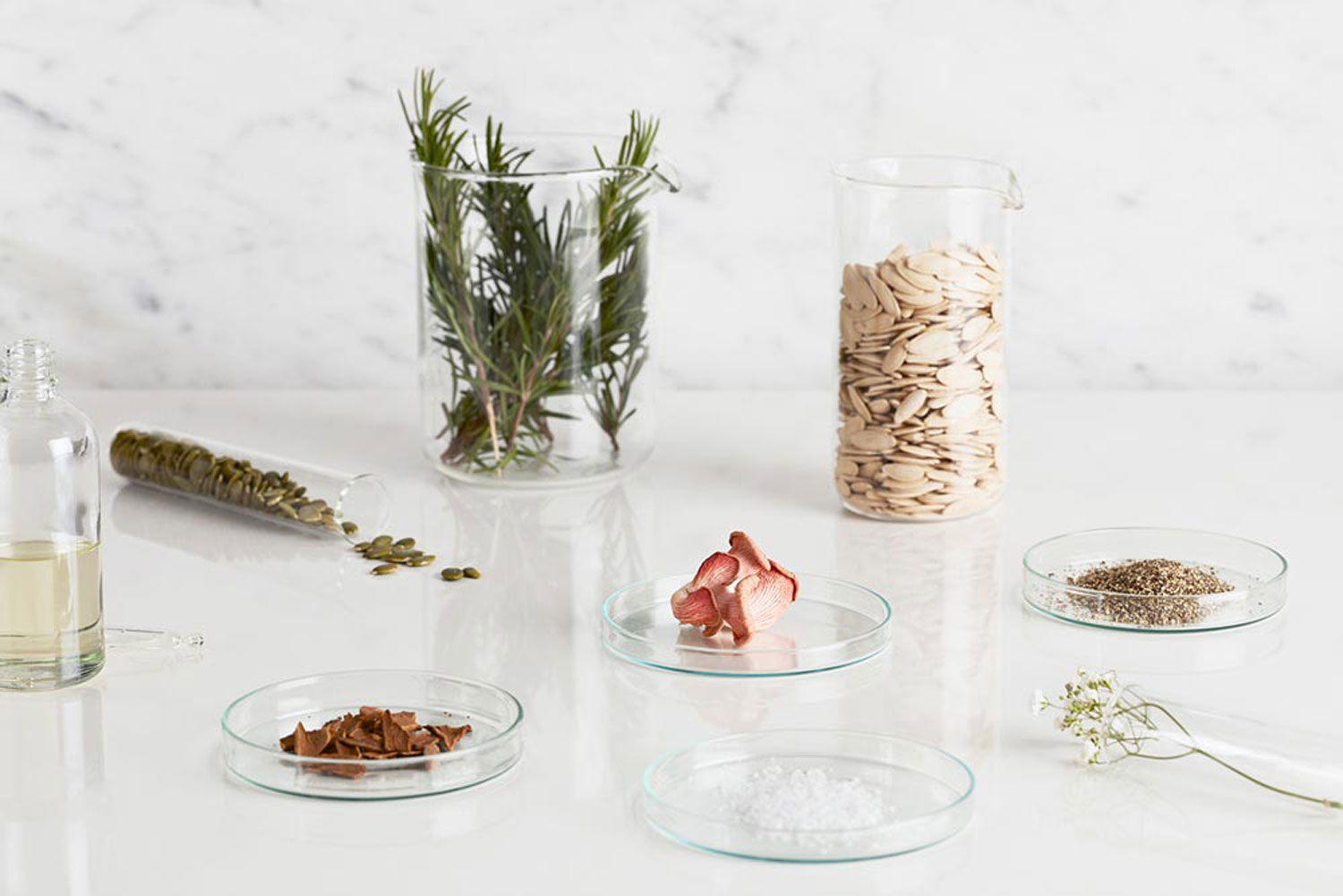 Meet the faces of our campaign
Our feature film #ItsNotJustHair brings together five women who have experienced hair loss who share how this has affected them.
All of our contributors are active voices in their own right on social media and we were privileged that they chose to partner with us for this campaign. By amplifying their stories, we hope this can help bring female hair loss awareness into the mainstream.
Each woman's hair loss journey is different and unique, highlighting how not all conditions are the same; some were triggered by illness or giving birth, while others have experienced it since childhood or due to a mental disorder called trichotillomania – characterised by an uncontrollable urge to pull out one's hair.
Told entirely in their own words, the women talk about how far they've come on their individual hair loss journeys and what they've learnt as a result. They highlight the lack of visibility and support currently available; how their daily lives have changed; and how they have learned to adapt and embrace their new hair identity.
We would like to thank all of our contributors for being part of this journey with us – this campaign is dedicated to them and anyone else going through female hair loss. We hope you will feel moved and inspired by their stories as much as we were.

You can learn more about each of them and their journeys by clicking below.
"I can attribute my confidence to my alopecia, as it has allowed me to explore who I am as a person beyond just my looks."
Christala
"One day I suddenly decided to shave my head and I've never felt more like myself or more confident."
Beth
"Through being open and honest with my story, I've gained a newfound positivity – now I always want to chat about my bald head!"
Mimi
"Mainly, I feel empowered but there are days when I go through the 'why me?' feelings. I think this is normal when grieving the loss of your hair."
Rima
"I believe that speaking about trichotillomania openly will help normalise it and raise awareness of the condition."
Hattie
Browse our content hub
Everything you ever wanted to know about female hair loss you will be able to find through our content hub, together with a list of resources for further advice and support.